Welcome to the vibrant city of Karachi, Pakistan, where an exceptional event is set to take place at the Expo Center Karachi. From the 16th to the 18th of February 2024, we proudly present the Female Products and Services Exhibition, a one-of-a-kind showcase of women-centric businesses, products, and services.
This extraordinary exhibition is designed to celebrate the ingenuity, creativity, and entrepreneurial spirit of women in Pakistan and beyond. It is a platform where women-led businesses, artisans, innovators, and service providers come together to display their incredible offerings, catering specifically to the needs and desires of women.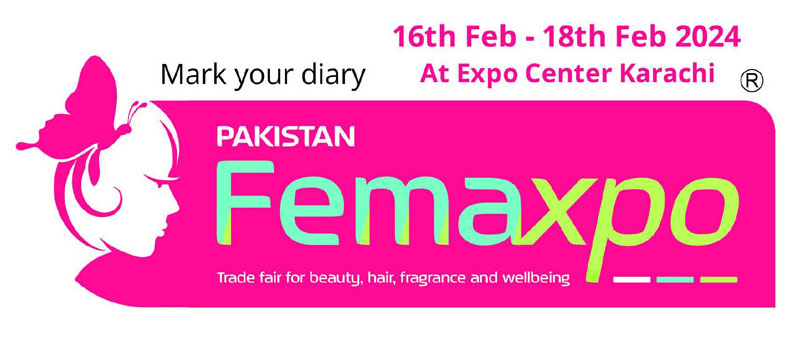 Step into a world of elegance and sophistication as you explore the carefully curated displays of fashion, beauty, wellness, and lifestyle products. Immerse yourself in the latest trends, from exquisite clothing and accessories to luxurious skincare and cosmetics. Discover unique and handcrafted items that reflect the rich cultural heritage of Pakistan while embracing contemporary sensibilities.
But the Female Products and Services Exhibition goes beyond just products. It is an opportunity to experience a wide range of services tailored to enhance the lives of women. Explore wellness and fitness offerings that prioritize self-care and holistic well-being. Engage with financial advisors, career coaches, and business consultants who empower women in their professional journeys. Find inspiration from motivational speakers and industry experts who will share their wisdom and experiences.
Don't miss out on the opportunity to showcase your business at the Femaxpo. Register your stall today and secure your place among a diverse community of women-led businesses and entrepreneurs.
For More Information Visit Our Official Website